...it's all about being your pal
Training course on multimedia and online journalism
The International Institute for Journalism (IIJ) of GIZ, is now accepting applications for the first session of its "Multimedia and Online Journalism" course scheduled to hold in Berlin, Germany, from February 13 through to April 13, 2012.
The course targets print, online and news agency journalists from Afghanistan, Bangladesh, Egypt, Indonesia, Jordan, Malawi, Nigeria, Pakistan, Rwanda, Senegal, Uzbekistan, Vietnam, Zambia, and Zimbabwe, who have a strong interest in new media and online journalism.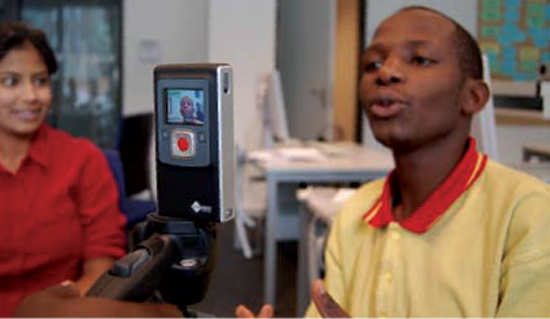 The course, which would be conducted in English, seeks to deepen participants' knowledge of new media and online journalism. Study tour through various online newsrooms of German media houses would also be carried out.
The two-month course would enable Participants to be introduced to different aspects of multimedia reporting and convergence journalism. As part of the course, participants would also be made to apply knowledge learnt, by engaging them in planning, designing, programming and producing a website covering developmental issues.
General requirements:
Have minimum of five years professional experience
Have good computer skills
Must be proficient in English
Must have strong interest in new media
Application materials should be sent and addressed to:
International Institute for Journalism (IIJ) of GIZ
Ms. Britta Scholtys/ Ms Melanie Bolik
Stresemannstraße 92
10963 Berlin, Germany
Tel: +49-30-43996-312/- 224
Fax: +49-30-43996-260
Email: britta.scholtys@giz.de
Email: melanie.bolik@giz.de
Deadline - November 30, 2011
More on the web
---
---
Contact
Send an email:

Content Manager: segunadeoye1@gmail.com

Inquiry Manager: angel.hgeorge@gmail.com

---