...it's all about being your pal
A Couple with the Midas Kiss
In Thailand, February 14 was not only celebrated as Valentine's Day, it was celebrated as a day when a new record for the Guiness Book of Records was set by a Thai couple. Ekkachai and his wife Laksana Tiranarat locked lips, kissing each other for 46 hours, 24 minutes and nine seconds non-stop, to emerge winners at the World's Longest Continuous Kiss contest in Pattaya, southeastern Thailand. 
It sounds crazy! Yet, it's a remarkable feat that has kept one marvelling at the daring adventure of the duo. At first, you are tempted to say: "Well it's so easy to give someone a kiss!" But when you find out that 14 couples actually set out in search of the "midas kiss", you readily give the last couple standing a kiss, or rather, a bow.
Barely half an hour into the contest, one of the participants, a woman who was in it with her boyfriend, actually fainted! The fact that seven of the contestants had into the contest, already broken the previous record of 32hours, 7minutes and 14seconds, set by a couple in Germany, in 2009, further upped the ante. Rungnapa Rojananawin, 51, had only one answer to Preedi Singhajan, 37, when about 35hours into the contest, he scribbled a note on a paper tablet to her with a simple question: "Can you go on?" She quit, disengaged the kissing, slumbed into a metal chair, and was immediately attended to by medical personnel.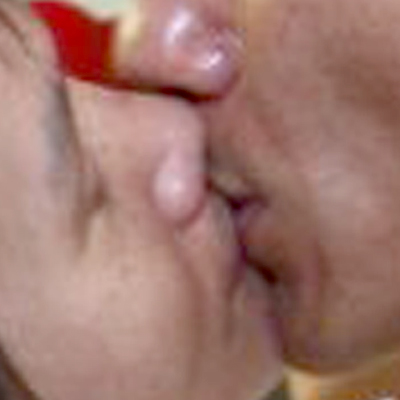 She was very lucky, indeed. The rules of the game stipulate that: lips could not part at any time during the contest. Sitting or sleeping, immediately disqualifies a couple. Drinks could only be taken except through straws while continuing the kiss, and the couples had to remain embraced even during bathroom breaks, which were allowed only every three hours. Close monitoring ensured strict adherence to the rules.
You wonder, what must have spurred Somporn Naksuetrong, the manager of Pattaya's Louis Tussaud's Waxworks museum, to organize the competition. "We want to show that love is meaningful and powerful...It's not easy to stand there and kiss for that long. They really have to help each other and support each other."
But, really, does one have to take such a rather tortuous path before showing to your partner that your love is meaningful and powerful? Ekkachai and Laksana, may now be 100,000 Baht ($3,213) richer, with a diamond ring worth 50,000 Thai Baht (US$1,606), but having to earn such an amount, through a rather tortuous kissing experience, when one could very well enjoy intermittent kissings in the cozy embrace of your partner does not really worth it.
- Your Pal
More on the Web
Fela: The Afro-Beat Legend Resurrects in This Bitch of a Life
An Unforgettable Sushi Experience
A Sip of Magdalena Abakanowicz's Artworks
Related
Hai Phong bans Valentine's Day kissing contest
10 Rules for a Great Valentine's Day Kiss
Wolrd Record Valentine's Day Kisses
Longest kiss in history: 46-hour Thai smooch
---
---
Contact
Send an email:

Content Manager: segunadeoye1@gmail.com

Inquiry Manager: angel.hgeorge@gmail.com

---