...it's all about being your pal
Newsplex Europe Equips Journalists for Task Ahead
Newsplex Europe - Review and Outlook, is a publication of the World Association of Newspapers and News Publishers, (known simply as WAN-INFRA). It provides an insight into how the organization, through Newsplex, is helping publishers to reorganize their newsrooms to adapt to the new trend of multimedia and online journalism.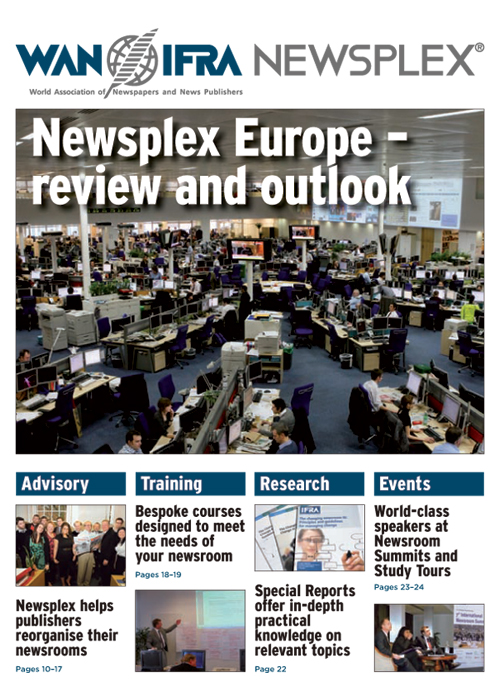 "When IFRA started to develop the philosophy of convergence back in the late '90s, many people were intrigued, but few took it seriously to actually question how web and print could work together strategically within daily newsroom operations," writes Dietmar Schantin, Editor-in-Chief, of WAN-IFRA Newsplex. "The task? To build a future-oriented, innovative news operation from scratch with market and consumer demands and technological trends as points of reference, and to prepare the print journalists for this challenge."
The 32-page publication, indeed, provides publishers with various techniques and strategies of converging their print and online sections, seamlessly, to meet the demands of a new set of audience - a new set of audience interested in getting the news not just instantly at the press of a button, but multimedia news contents.
Three main structures for redesigning the modern day newsroom, in order to adapt to the changes and diversification of products and services, which inevitably have an impact on workflows, roles and structures in an editorial department, are highlighted in the publication. They are: Newsroom 1.0; Newsroom 2.0 and Newsroom 3.0.
These very important structures, are discussed extensively on pages 8 and 9. Several media organizations such as the Daily Mail and Metro in the UK, the Financial Times in the UK, and the Frankfurter Rundschau in Germany, have implemented the various structures and incorporated it into their daily operations.
Newsplex Europe - Review and Outlook, also contains an analysis of the value of local content in today's market, written by Professor Joachim Blum, a media consultant who specialises in newspapers. Also included is an extensive discussion of five invaluable lessons learned in European newsrooms juxtaposed with how to manage editorial change, written by Sarah Schantin-Williams, a senior associate consultant and trainer for Newsplex.
I had the opportunity of getting a hold of the publication during a visit to the WAN-IFRA headquarters in Darmstadt, Germany, in July, through Brian Veseling, senior editor for WAN-IFRA's Publishing, Editorial and General Management Business Unit.   
- Your Pal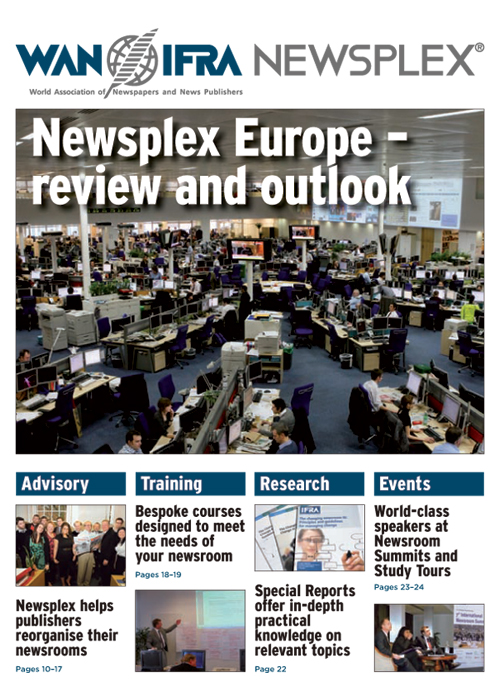 Newsplex Europe - Review and Outlook
Related Articles:
---
---
Contact
Send an email:

Content Manager: segunadeoye1@gmail.com

Inquiry Manager: angel.hgeorge@gmail.com

---