...it's all about being your pal
National Hospital Abuja performs open heart surgery on 12 patients - CMD
The National Hospital, Abuja, has said that it has successfully carried out open heart surgery on 12 children with heart diseases of varying complexities.
Dr Jafaru Momoh, Chief Medical Director of the hospital, made this known on Saturday, November 7, 2015 at a news conference held in Abuja.
He noted that six surgeries were conducted on Monday, November 2, 2015.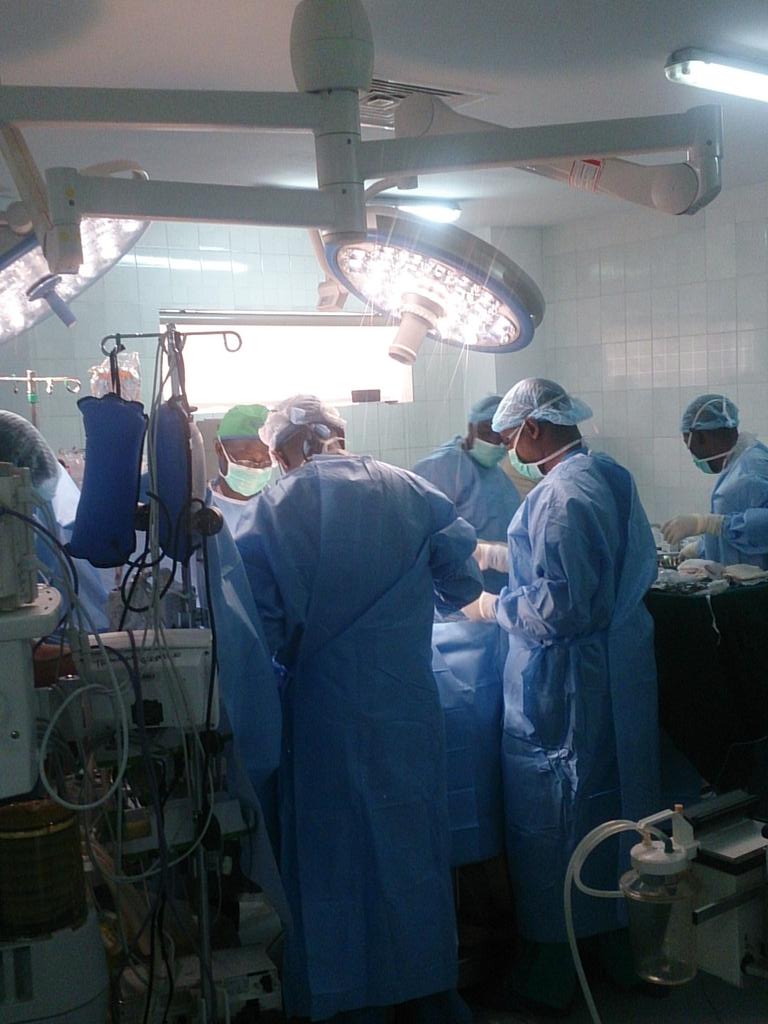 Momoh said that the hospital was able to carry out the surgeries through the collaboration of the Hospital for Humanity, HfH, a US-based NGO, under a seven-year collaborative contract agreement.
According to him, the latest six surgeries bring the total number of heart surgeries conducted by the hospital to 12.
"Earlier this year in August, we had the 1st set of open heart surgeries and this collaboration was to be a continuous one.
"This is to ensure that our core function of providing expert medical care is met and also to limit medical tourism," Momoh said.
The surgeons are prepping and drapping the patient in preparation for surgery pic.twitter.com/w1sXJB6acm

— Nat. Hospital Abuja (@NatHospital_ABJ) August 11, 2015
Momoh added that the collaboration would further enhance technology and skills transfer to local team of experts, thereby enabling sustainability of the programme in future.
The open heart surgery is a method of correcting the hole in the heart of people, among other medical complications.
He admonished Nigerians to avail themselves of the available specialised facilities and services in the hospital to better their health.
He described the hospital as the vanguard of medical provision in the country.
Momoh said that such services include orthopaedics, that is, joint replacement surgeries, cancer treatment, spinal surgery, invitro fertilisation programme among others.
Segun Ajayi, Chief Executive Officer of HfH stressed the commitment of the hospital at ensuring that no child dies of heart diseases.
According to him, HfH enters into partnership with Nigeria to ensure that no child dies any further due to heart surgery problem.
"No child who needs open heart surgery will be left behind, we are committed to ensuring that every child that comes to our programme is given the best of care and we are committed to the Nigerian child," he said.
Dr Iretiola Babaniyi, Chief Consultant Paediatrician/Paediatric Cardiologist, described open heart surgery as a corrective surgery in the event of hole in the heart among others considered to be abnormal.
---
---
Contact
Send an email:

Content Manager: segunadeoye1@gmail.com

Inquiry Manager: angel.hgeorge@gmail.com

---