...it's all about being your pal
Jos Wild Life Park lion that escaped, killed by special task force
The Special Task Force, Operation Save Heaven (OPSH) in conjunction with the staff of the Jos wildlife has killed the lion that escaped from captivity in Jos on Wednesday, December 2, 2015.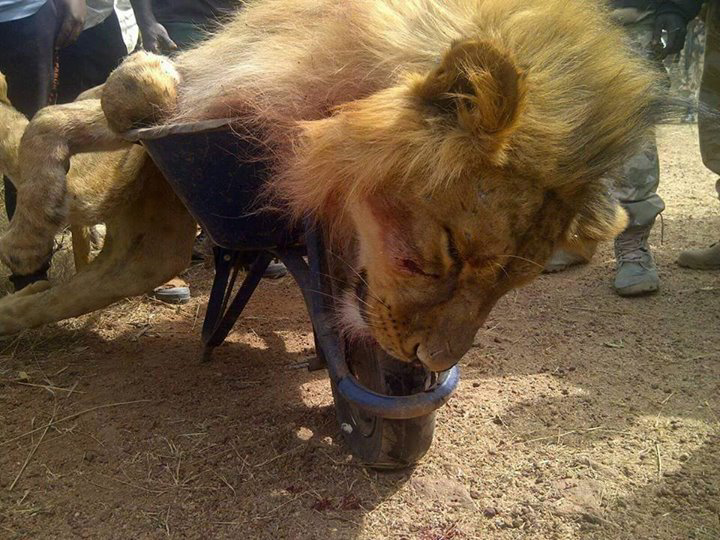 Media and Information Officer of the task force, Captain Ikedichi Iweha said that military men attached to the park and some personnel of the wildlife on the hunt operation spotted the lion outside the perimeter of the park.

Iweha added that all effort by the operation team to recapture the lion alive failed due to its aggressiveness and it was eventually shot dead to prevent human casualty.
The lion had escaped from the Jos Wild Life Park on Wednesday according to Mr John Doy, the Acting General Manager, Plateau Toursim Corporation.
He had said the lion escaped "at about 8 a.m. while it was being fed".
Doy said that the lion, which had been caged since 1972, "slipped through the gate of the cage when it was opened for its routine feeding".
"The animal is still within the vicinity of the Park but our fear is that the Park is not fenced.
"We are struggling to recapture it, but we want members of the public to be vigilant," he had said.
---
---
Contact
Send an email:

Content Manager: segunadeoye1@gmail.com

Inquiry Manager: angel.hgeorge@gmail.com

---